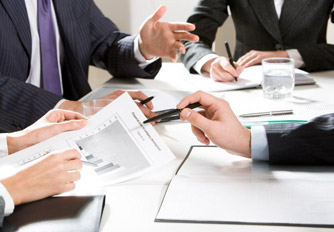 Abacus Financial LLC (together with its principals and past and present controlled entities, "Abacus") is nationally recognized by the financial press and the banking and investment community as the premier expert in the acquisition of distressed commercial real estate and financially challenged infrastructure and specialized transportation companies. Abacus is the dominant national investment firm in the specialized discipline of Value-Added Acquisitions. The company has earned this eminent distinction by concentrating exclusively on the acquisition of negative equity commercial real estate and core industry operating companies requiring immediate financial, management, and/or logistics solutions.
Abacus is well respected as the leader in forecasting fundamental trends affecting the financial feasibility of investment opportunities. Our acquisition philosophy is grounded in the conviction that, as markets change, so must the financial engineering expectations and time horizons encumbering each investment opportunity. Creative and innovative financial restructuring of over-leveraged companies and real estate portfolios resulting in mutual satisfaction and relief is the cornerstone of our strategic opportunity investment process.
Currently, Abacus is actively acquiring a wide range of construction-related material delivery and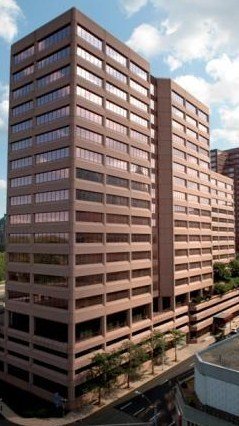 specialized transportation companies, well located apartment and office buildings, retail shopping centers, industrial warehouse buildings that are suffering from market reversals, lender demands, cash flow challenges, loan acceleration, and a general lack of liquidity and daily financial stress.
For active and distressed sellers alike, we offer what may be the best opportunity for emotional relief and financial salvation as we purchase each financially challenged investment opportunity or investment portfolio "as is" ("buy them as we find them") regardless of current outstanding loan balances, or current market value. The fundamental criteria are that the property or company have a track record of past success and that it be strategically positioned in its market.
The senior management team at Abacus is dedicated to developing a unique and individualized purchase strategy for each investment opportunity that benefits our sellers and investor capital participants alike. Our mission is to effectuate a swift resolution with positive results for each transaction while eliminating seller anxiety, fear and doubt that plague many of today's investment owners, operating managers, and portfolio managers.
As with all major investment transactions, investment sellers should always seek and rely upon the advice of their own legal and accounting professionals prior to entering into a transaction. Upon receiving competent independent professional advice, kindly contact an experienced member of our acquisitions department to discuss confidentially how we may help. Each member of the acquisitions team is a seasoned specialist with proven success and commitment to Abacus's dedication to creatively effectuating a mutually beneficial purchase and sale transaction.